Tricia Hadley, D.C.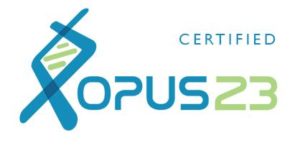 Dr. Hadley graduated from Northwestern Health Science University in August of 1993, earning a Doctor of Chiropractic degree and an Acupuncture license. During that time she was also certified through the Upledger Institute in Craniosacral Therapy. She has attended multiple postgraduate and certification seminars in Applied Kinesiology and Nutrition. In 2011 Dr. Hadley was trained in the Mayan Abdominal Therapy technique through the Arvigo Institute. She has taught classes through Valley Natural Foods and the Red Cross, Protect Your Back program.
Dr. Hadley currently lives in Minnetonka with her husband, two kids, and their two dogs. She is happy to be working in the community in which she lives.
Primary treatment services include:
– Applied Kinesiology
– Nutritional Therapies
– Chiropractic
– Mayan Abdominal Massage
– Acupuncture
– Massage
– Craniosacral Therapy
– Laboratory Testing
Clinic Hours
Wednesday: 10:00 a.m. – 2:00 p.m.
Thursday: 5:30 p.m. – 8:30 p.m.
Friday: 10:00 a.m. – 2:00 p.m.
Saturday: 10:00 a.m. – 2:00 p.m.
Craig Genereux, (Licensed Massage Therapist) LMT
Craig's mission is to support people in achieving life balance and personal wellness. He is a firm believer in the inseparable connection between mind and body and using massage as a tool for relieving physical and emotional stress. With his 6+ years of experience and extensive training he is able to customize each individual experience. He has practiced with local health spas as well as being currently in private practice. His massage style ranges from stress reduction to sports/rehabilitation. He is also certified in east west massage and shiatsu.
Training:
Centerpoint Massage & Shiatsu School
– Swedish Massage
– Deep Tissue
– Hot & Cold Stone Therapy
– Sports and Rehabilitation
– Trigger Point Therapy
– Shiatsu
– Myofacial Release
– Acupressure
– Aromatherapy
East/West Massage Education 1300+ Hours
Sports and Rehabilitation Education
Clinic Hours
Please see Genbooks for Craig's schedule
Claire Newman
Besides teaching wellness classes and prenatal/postnatal classes, Dr. Claire also teaches classes throughout metro area schools through her consulting company, Safe Spaces. She earned her Doctor of Naturopathy degree in 1994 (Clayton School of Natural Healing). During her time at Westside Natural Health Clinic (starting in 1992), she also worked as a chiropractic assistant, colonic therapist and lab technician. Dr. Claire lives in the Minnetonka area with her husband, they are proud parents of three adult children.
Sandra (Andi) Conde, CMT
Andi is a graduate of CenterPoint Massage and Shiatsu Therapy School and Clinic in St. Louis Park, MN. Over the past 8 1/2 years, as a Massage Therapist, Andi has worked out of several Chiropractic Clinics as well as managed her own practice. Andi loves the hands on approach of massage therapy and feels that in her work she 'sees through touch'. Andi has a wide ranging knowledge of both human anatomy and sports after growing up an athlete and running competitively in college. This interaction with, and respect for, elite, collegiate and amateur athletes has led her to many unique experiences throughout her career. As well as providing traditional massage therapy, Andi has spent 8 years working with the Twin Cities Marathon as well as various Triathlons in Minnesota, Wisconsin and Nevada. She has spent the past 3 years working with a local cycling team. Andi also provides care for breast cancer patients as a certified kinesio tape practitioner and through lymphatic drainage for post biopsy and post surgery
Specialties:
– Sports and Rehabilitation massage
– Therapeutic
– Trigger Point Release
– Stretching
– TMJ (jaw/mouth release)
– Certified Kinesio Tape Practitioner
Clinic Hours
Tuesday 9:30 a.m. – 2:00 p.m.
Wednesday 9:30 a.m. – 3:15 p.m.
Thursday 9:30 a.m. – 2:00 p.m.
Contact for Scheduling
Andi phone 763-334-3763
Andi email [email protected]
Book online with Andi at www.massagebook.com/biz/SVC